R&D
Lead Korean ocean technology by developing equipments and new technology
Established the research institute in 2006
Oceantech established the research institute to improve competitiveness and develop maritime equipments through Research and development in 2006.
Successfully performed national R&D project
We've successfully performed R&D project for country and commercialized observation device and system which is optimized for Korean environment.
We keep devoting ourselves to oceanographic observation through ceaseless R&D and technology development.
Stable data processing and integrated S/W solution development for system management
We've installed observation devices and offered integrated solution for stable data collection, transfer and system management.
We supported real-time wireless communications on land and sea and developed desired system for users.
Development
Drifting Buoy(Korea Meteorological Institute)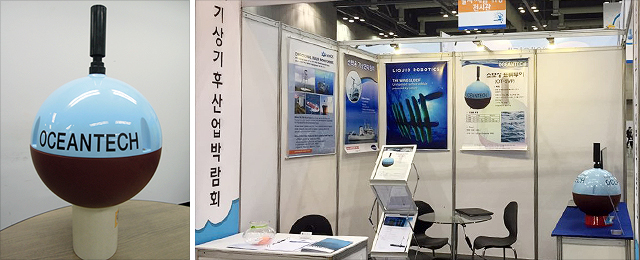 We've conducted research on expendable drifting buoy which is suitable for Korean ocean environment and can be added with various observed elements so that it could be utilized to verify and investigate marine weather information, short-range forecast, climate change and satellite data.
It enables us to monitor information about location, weather(Air pressure), ocean(water temperature, wave height etc.) in real time.
After the drifting buoy was developed and commercialized, this device was supplied to various organizations and schools such as the Meteorological Administration, Korea Hydrographic and Oceanographic Administration.
Fish farm environment monitoring system using bivalve's movement behaviour
(Korea Institutor of Marine Science & Technology Promotion)
The aims was to build high degree bio-monitoring systems in resistance of bivalve activity against many kinds of pollutants in marine environment.
The contribution were to create marine industries for transfer technology and good export.
The reasonable management and alternative marine monitoring systems were to occur with real time alarming in fishing area.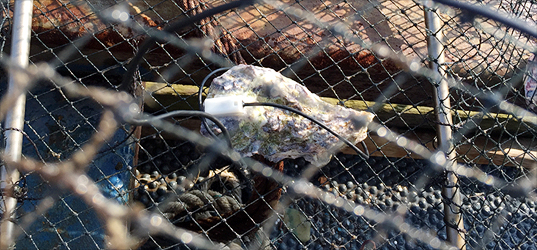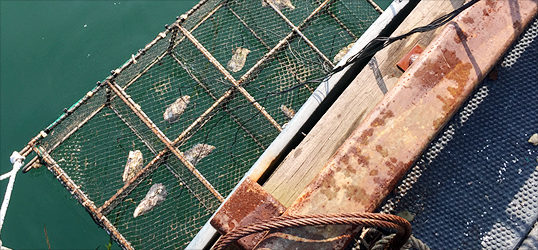 Eco-buoy
Korea Institute of Ocean Science & Technology(KIOST) successfully developed eco-buoy which is small drifting buoy equipped with echo-sounder in the bottom section.
It enables to sound the sea in narrow channel and waters.
Korea Institute of Ocean Science & Technology(KIOST) transferred eco-buoy technology to Oceantech and we've upgraded and commercialized real-time water depth data for our users.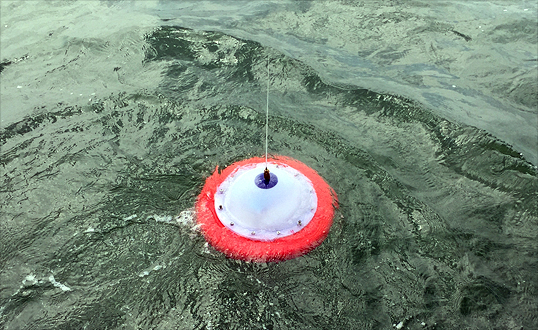 P-Counter(Korea Institutor of Marine Science & Technology Promotion)
P.counter is portable ballet water management system developed with domestic technology which aims to count harmful aquatic organisms in ballast water to perform 'IMO's International Convention for The Control and Management of Ship's Ballast water and sediment.' Oceantech has supported product authentication to sell in Korea and overseas and established global sales network.
Eventually, we've dominated the ballast water management equipment market in advance.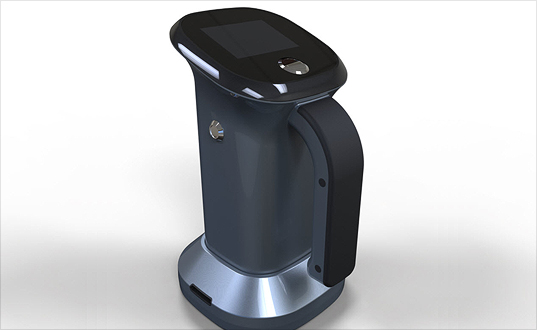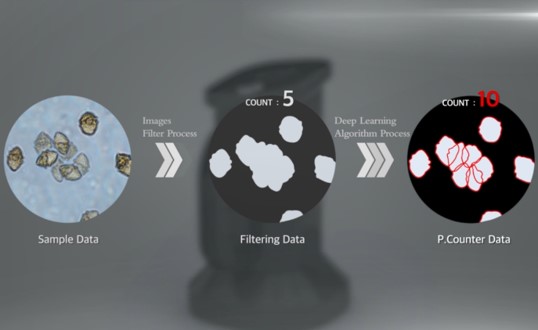 System S/W solution
POSEIDON(Integrated Observation Management Solution)
It controls the application of integrated observation system such as tide station, marine weather observatory etc while providing solution to back up and transmit observed data.
It senses disorder and notifies the disorder data to users to reduce missing occurrence and enables to rapidly fix the problem and maintain system for stable operation environment.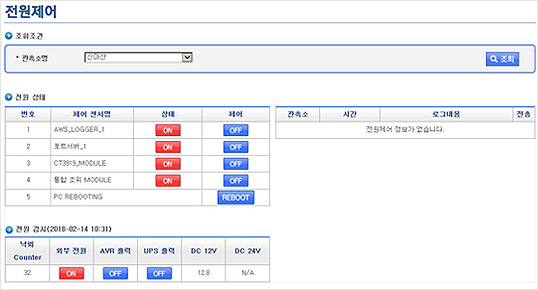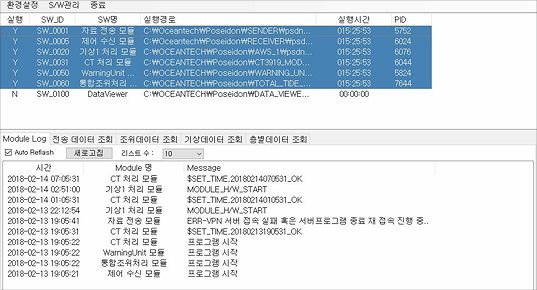 Water Quality Environment Monitoring System
It provides maintenance and observation solution at the designated depth of water during the configured time period.
It's interconnected with various sensors for operation while providing location of sensor and observed data through real-time monitoring environment.
Set the duration by each depth of water / Move to another depth level automatically after setting duration / Set the number of repetition
Check out and confirm current condition and observed data, depending on sensor location and depth of water
Back up the observed data in CSV format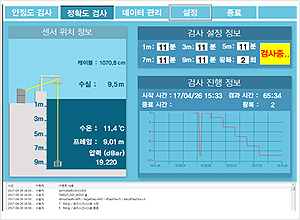 Buoy Monitoring System
Oceantech has offered real-time monitoring system for buoys we've made and supplied for our users.
If the buoy deviates from the course, users can monitor the route and location in real time and easily check out buoy's location information, observed data and graph as well.
Especially, the observed data can be downloaded as needed and users can manage the information through buoy information management.